HOTEL & RESORTumbrellas for all your hospitality needs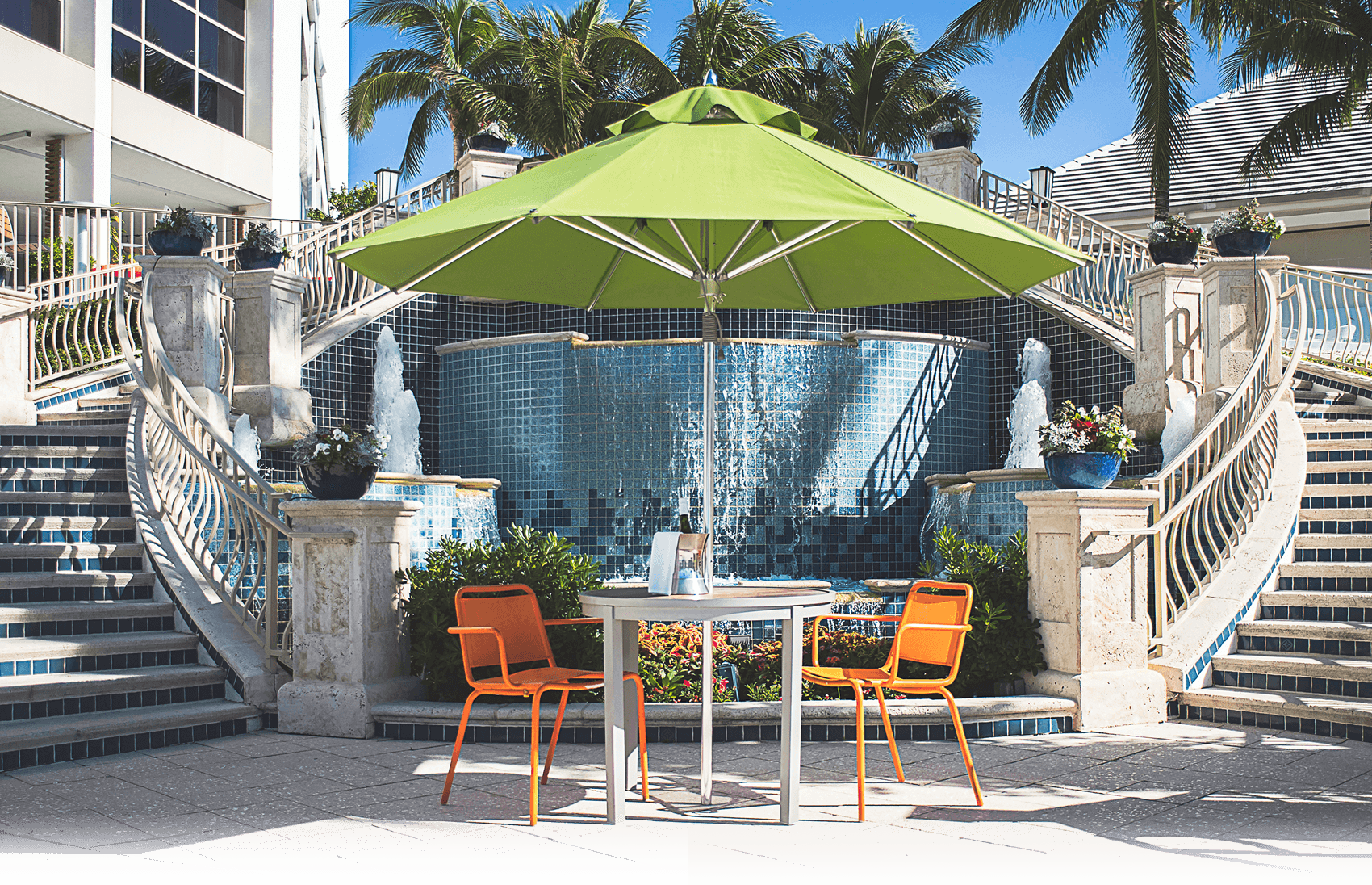 EXCEPTIONAL SHADE IMAGINED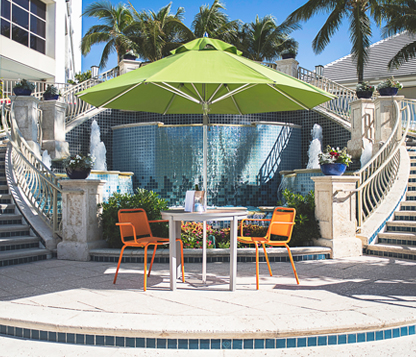 NAPLES GRANDE BEACH RESORT
Luxury Hotel in Naples, Florida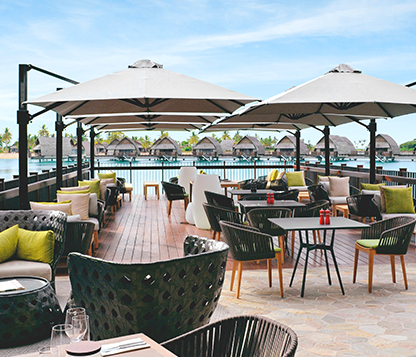 FIJI MARRIOTT RESORT MOMI BAY
Resort in Nadi, Fiji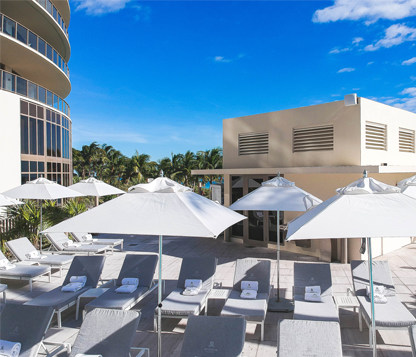 THE ST. REGIS BAL HARBOUR RESORT
Resort Hotel in Miami Beach, Florida
HOW TO SELECT AN UMBRELLA FOR A RESORT OR HOTEL
When selecting umbrellas for hotels and resorts, there are a few important qualities to consider. Umbrellas in hospitality settings should be reliable so they are always available to keep your patrons comfortable. They should be resilient against the weather, built to last through multiple seasons, and designed with style to enhance the overall experience your resort or hotel offers.

Always consider the optimal shape for the location (octagon, square or rectangle) and determine the type of umbrella that will work best (market, giant, or cantilever). The correct size is critical to ensure you provide enough shade for your space. Frankford umbrellas are available in a wide range of sizes from 6.5' to 16' in diameter. Our umbrellas will complement and complete your hospitality environment, providing the ultimate guest experience.

Why Frankford umbrellas are the best choice for a Resort or Hotel
For over 120 years, Frankford Umbrellas has provided exceptional shade products at reasonable prices, supported by superior customer service.
High quality
Frankford umbrellas are built to last and are truly the best in the industry
Modern design
A sleek, modern design is paramount in creating a luxury outdoor space
Durability
Precisely crafted to last 4-6 years or longer in a commercial setting
Best fabric
We stock marine-grade 9 oz. fabric that is easy to clean, resistant to mold and mildew, and will not sag or stretch over time
Versatility
With easy-to-use cranks, mobile bases and replaceable canopies, enjoy flexibility in tilt, location, and color
Environment
Featuring durable marine-grade components, our umbrellas are ideal for all outdoor environments
Luxury
Give your guests the best experience possible while keeping them sun-safe and comfortable