Luxury and CommercialPropertyUmbrellas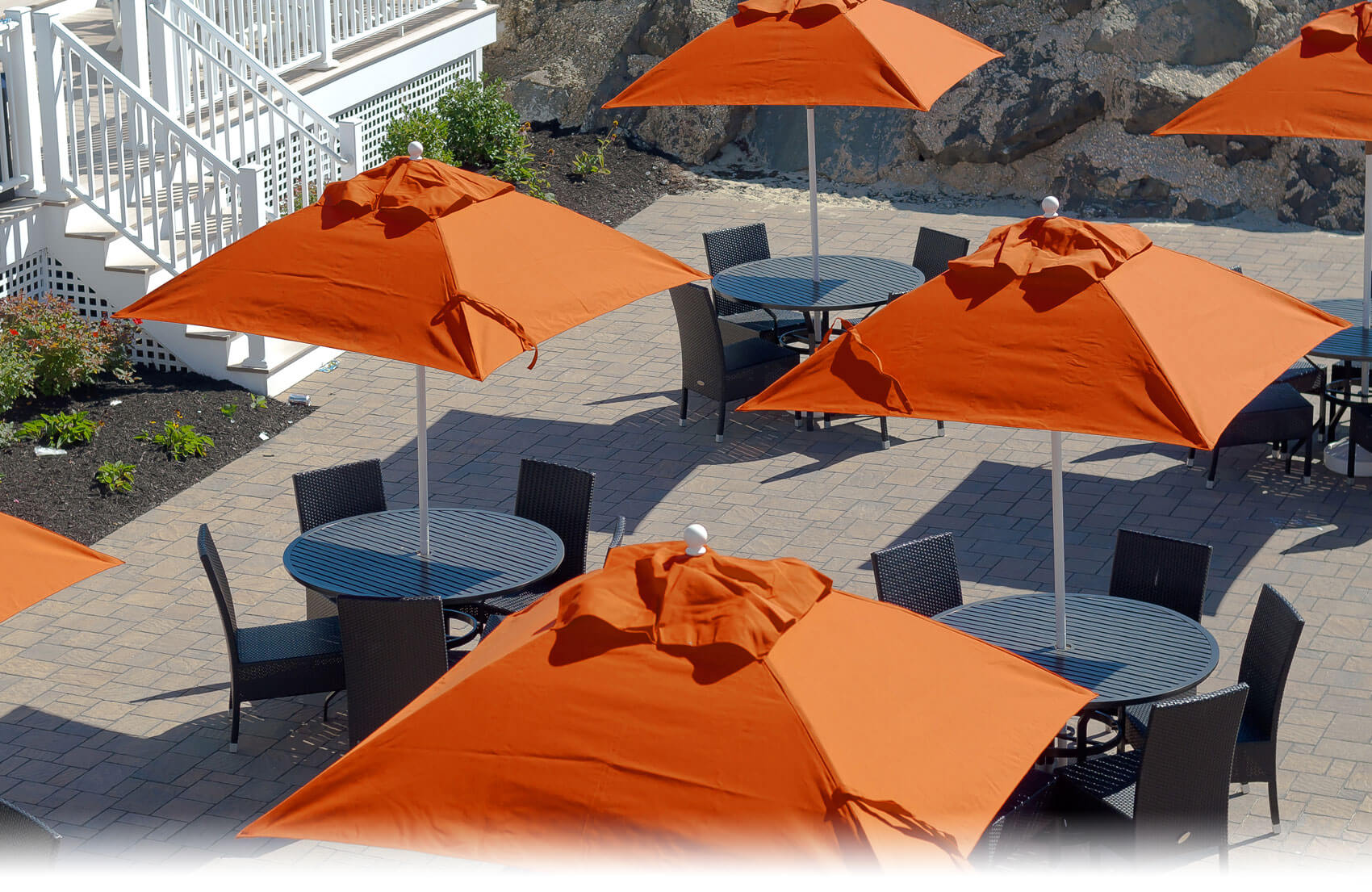 EXCEPTIONAL SHADE IMAGINED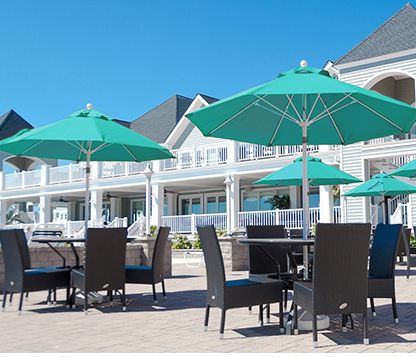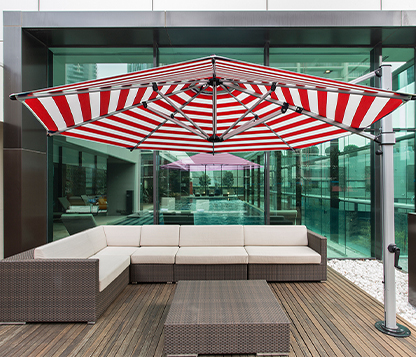 MULTI-PURPOSE PROPERTY – OFFICE, CONDO, SPA
New York, New York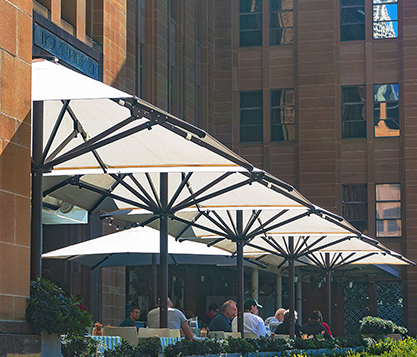 MUSEUM OF CONTEMPORARY ART
Sydney, Australia
HOW TO SELECT AN UMBRELLA FOR YOUR COMMERCIAL PROPERTY
Commercial property umbrellas need to be durable to last multiple seasons, weather resistant, and fitting for your outdoor space. Frankford umbrellas are specifically designed to perform, year after year, in high-traffic and multi-use spaces. To ensure there is plenty of shade for your space, Frankford offers numerous sizes and shapes in each of our collections. Our market, patio, giant and cantilever umbrellas are available in octagon, square and rectangle configurations, with a range from 6.5' to 16' in diameter. Most importantly, Frankford umbrellas complement and enhance your property's environment, providing an exceptional outdoor experience.

Why Frankford umbrellas are the best choice for your commercial property
For over 120 years, Frankford Umbrellas believes in providing an exceptional product, at a reasonable price, with superior customer service.
Exceptional Quality
Frankford umbrellas are built to last and offer industry-best construction and options
Modern Design
A sleek, modern design is paramount in creating your outdoor vision
Durability
Built to provide years of backyard enjoyment
Best Fabric
We stock marine-grade 9 oz. fabric that is easy to clean, resistant to mold and mildew, that will not sag or stretch over time
Versatility
With mobile bases and replaceable canopies, enjoy flexibility in location and color
Environment
Featuring durable marine-grade components, our umbrellas are ideal for all outdoor environments
Luxury
Trust the umbrellas that are chosen by luxury resorts and hotels around the world to elevate your outdoor experience