Umbrellasfor Commercial Swimming Pools and Country Clubs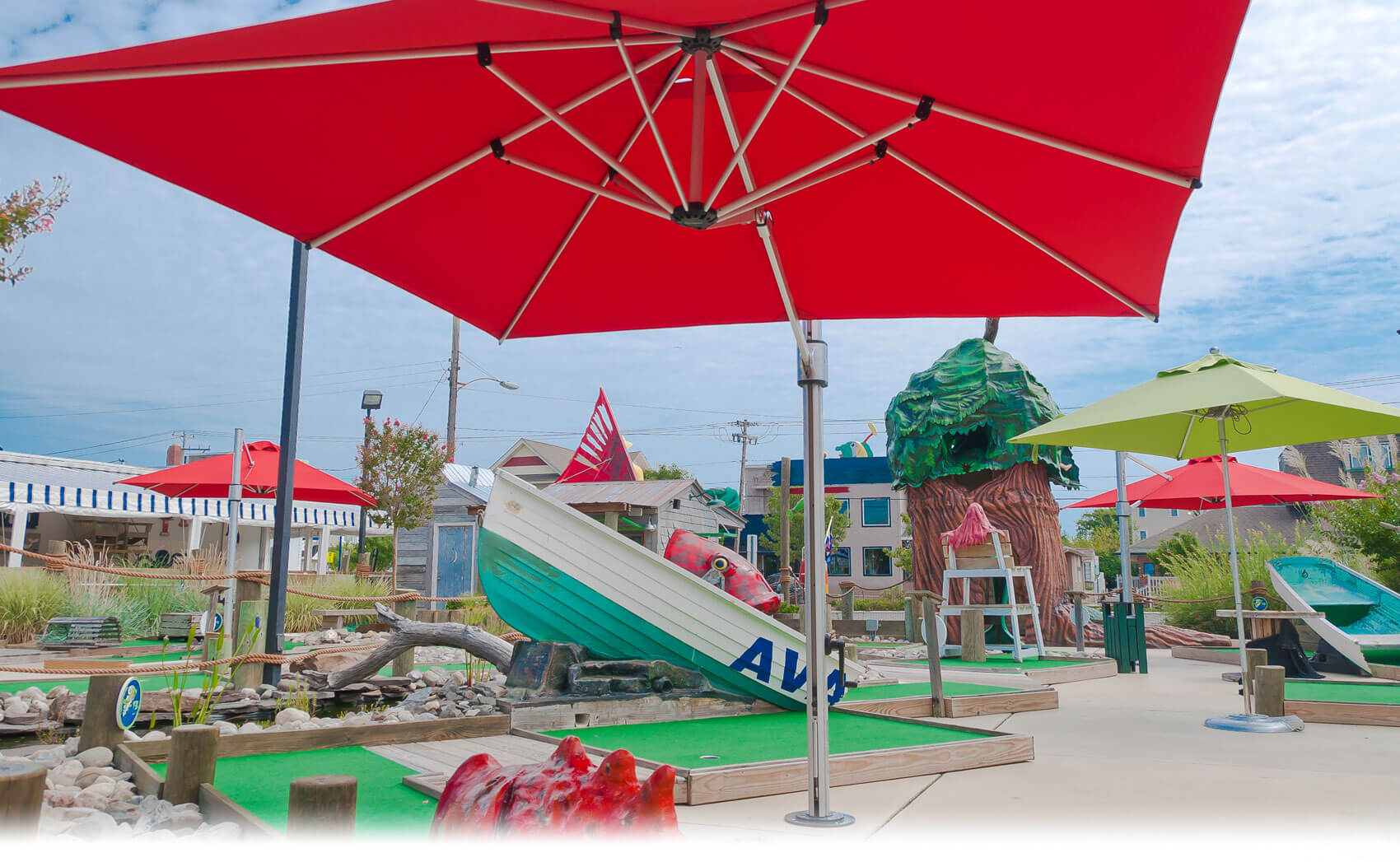 EXCEPTIONAL SHADE IMAGINED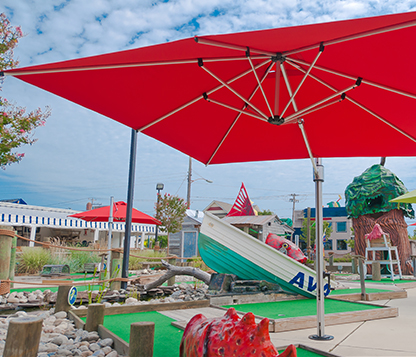 GO FISH MINI GOLF
Avalon, New Jersey
MODERN COMMUNITY CENTER
Melbourne, Australia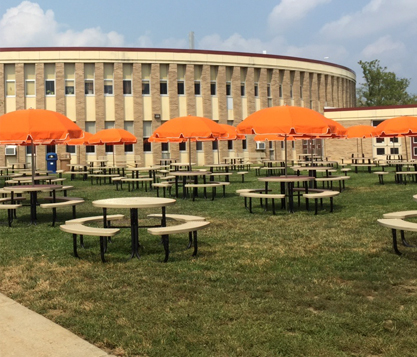 CHEROKEE HIGH SCHOOL
Marlton, New Jersey
HOW TO SELECT AN UMBRELLA FOR A RECREATIONAL SETTING
Recreational environments present unique challenges for keeping your patrons comfortable and require the right umbrellas to tackle them. Large open spaces and areas where visitors congregate require umbrellas that provide ample shade to protect from the summer sun. For concessions and eateries, consider the aluminum Greenwich market umbrella for seated tables. The Greenwich is designed to perform year after year in high-use environments. For waiting areas, consider the Nova, a permanently mounted giant 16' telescoping umbrella available in octagon, square or rectangular configurations. And for areas that need a mix of sun and, choose the giant Monterey or Greenwich market umbrella with mobile bases for easy configuration. Any umbrella in our collection can be branded for your business, and your sponsors and advertisers. Frankford offers an umbrella to provide exceptional shade for commercial swimming pools, country clubs, concession stands, and more.

Why Frankford umbrellas are the best choice for Recreational Settings
For over 120 years, Frankford Umbrellas believes in providing an exceptional product, at a reasonable price, with superior customer service.
Exceptional Quality
Frankford umbrellas are built to last and offer industry-best construction and options for recreational facilities
Modern Design
Functional modern design is paramount in proving outdoor comfort for patrons
Durability
Built to provide years of use in commercial recreational environments
Best Fabric
We stock marine-grade 9 oz. fabric that is easy to clean, resistant to mold and mildew, and will not sag or stretch over time
Versatility
With mobile bases and replaceable canopies, enjoy flexibility in location and color
Environment
Featuring durable marine-grade components, our umbrellas are ideal for all outdoor environments
Branded
Trust the umbrellas that are chosen by restaurants and luxury resorts and hotels around the world to strengthen your brand
Strength
Constructed with the best materials in the industry, allowing for long-lasting use