A year of appreciation and growth.
March 19, 2021
As we reflect on the past year of challenges and successes, we are grateful for our customers and the strength of our relationships. We've been dedicated to ensuring our retailers, contract dealers, designers, resorts, restaurants, property managers, and beach concessionaires have the product and support they need to maintain and grow their businesses. Currently, there is no impact on our stock or deliveries— even for custom orders— something that we hear some suppliers in the industry are struggling to manage. We are fortunate to have strong, reliable relationships with dedicated partners in our supply chain.
While others have experienced fabric shortages, our stock umbrellas with Recasens grade A fabrics ship in 3-5 days, while those with Recasens custom grade A+ fabrics ship in 4-5 weeks. Discover the fabric you need now with our convenient fabric search.
If you are in need of exceptional shade, we are here to support you. Feel free to contact us with any request.
Stocked and ready for summer.
June 1, 2020
We have been back up to full operational capacity with normal delivery schedules for all orders. And we have been busy! Currently, we are stocking over 100,000 umbrellas that are ready to ship to you in as little as 3-5 days. Summer is not cancelled and we are here to make sure you are ready.
With the world and the way we do business changing right before our eyes, our goal is to help strengthen your business and provide solutions to new challenges. As always, we are here to help support you and your business.

Committed toSafety. Committed toYou.
March 23, 2020
To Our Valued Customers,
Frankford continues to closely monitor the evolving situation regarding coronavirus (COVID-19). During this uncertainty, and always, the health and safety of our family here at Frankford comes first. Please be assured that we are strictly following the direction of local and state health professionals to help prevent the spread of the virus.
To respond to this rapidly changing situation, we have taken all necessary steps to reduce the risk of anyone spreading the virus in our office and warehouse, which will remain open with limited production.
We have reinforced the importance of appropriate cleaning measures and social distancing among the small number of employees who will be working in our warehouse during this time, as they continue to produce and ship orders in a timely manner.
Even during this crisis, we strive to fulfill the needs of our valued clients. Our customer service and sales teams have been working remotely since last week to help with questions, order statuses, lead times, product and freight quotes, product information, and ongoing product training.
During this situation lead times on stock orders may be extended given our reduced number of workers in production, but please know that we remain committed to serving you as we do our part to help keep our community healthy and safe.
Please contact us to let us know if you have any orders that must be expedited. As always, we are here to act quickly and efficiently to support any of your needs.
We wish all of you and your families the very best during these difficult times, and we pray for those at home and around the world that have been affected, and for the healthcare workers who are on the front lines. We will weather the storm and know that sunny skies will return for our industry, our country, and the rest of the world.
I am available to all of you at any time to discuss your needs and concerns. My best to all of you.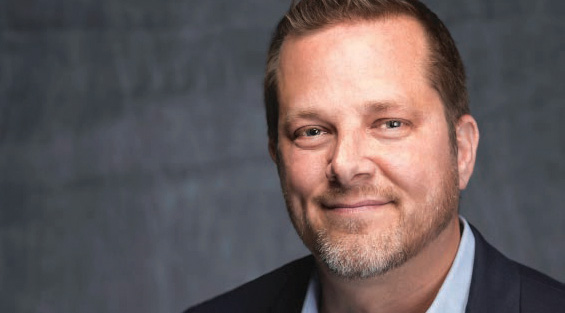 Marc Kaufer, President
856-222-4134